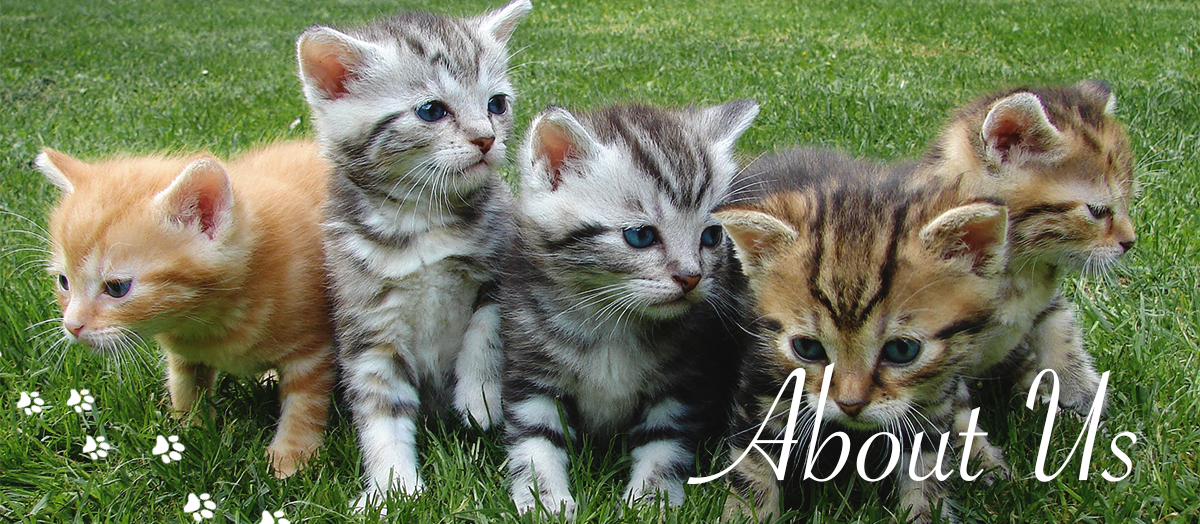 "Everything starts with someone's daydream."
Our Vision:
"Everything starts with someone's daydream." was the vision for establishing Kittyhawk Animal Foundation. The name 'Kittyhawk' commemorates Leslie's long-time equine companion. Kittyhawk Animal Foundation was registered as an Alberta charity on September 29th, 2005 and received federal status in May of 2007. The board of directors consists of Leslie and Noel Dowler (the founders), Dr. Deborah Carroll and Jennifer Simmonds
What we've accomplished:
Donated over  $75,000 to other rescue groups in the Edmonton area to allow them to further their neuter and spay efforts
Held neuter and spay days with the  support of Granada Veterinary Clinic and more recently Westwind Veterinary Hospital who generously donated their professional expertise and valuable time  to help reduce pet overpopulation
Assisted tireless feral cat feeding groups who supply food and shelter to community cats
Held annual sewing days where many talented individuals donated their time and expertise to create beautiful, cozy pet beds and fun pet toys for rescued animals
The object of Kittyhawk is to educate the members of the public relative to animal health, provide assistance programs for animals and supply charitable benefits to animals as a whole. Its focus is to assist Edmonton and area animal rescue groups in finding permanent homes for the thousands of unwanted or neglected animals that would otherwise be euthanized.
Our mission:
to reduce the number of unwanted and neglected animals.
to support qualified groups in their animal rescue efforts in the greater Edmonton area.
Our special interests:
to reduce the number of unwanted and neglected pets, particularly through supporting accessible neuter and spay programs.
to provide benefits for adoptable rescued dogs and cats.
Kittyhawk Animal Foundation invites applications on an annual basis from animal rescue groups in the greater Edmonton area who meet the necessary qualifications. Funding is available on May 31st of each year.
Our History:
In September of 2013 Kittyhawk Foundation offered its first neuter/spay clinic at Granada Veterinary Services. Eighteen volunteers worked with several local rescue groups to look after the needs of homeless and feral cats and dogs. Encouraged by the success of the project, Kittyhawk Foundation has scheduled a second clinic in November.